This is my Xeno collection! There are many like it, but this one is mine.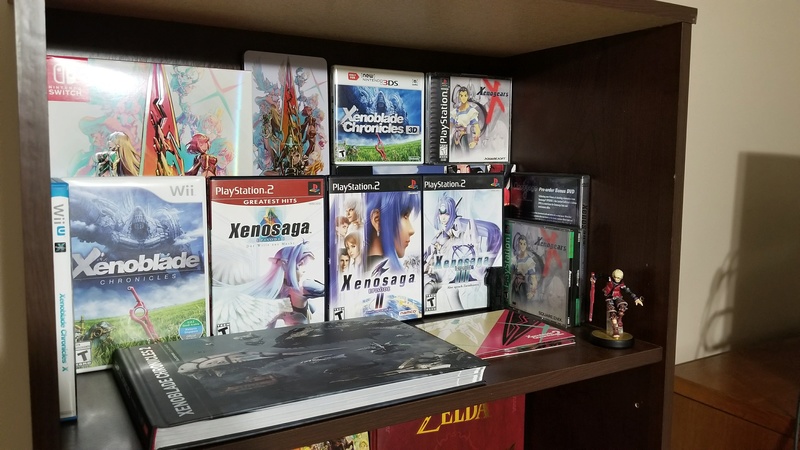 (I couldn't fit my Xenoblade X Collectors Edition or the Collectors Prima Guide for X on the shelf)
I'm really considering getting more items to add to the collection soon, and putting it all on a second shelf...
It may be REALLY small compared to others I've seen, but it makes me happy!