... and artblogs.
So, I don't post much, if at all, on
Deviantart
anymore but it could change so I give the link anyway : http://erikavoyager.deviantart.com/
But I'm going to post fanarts on a
new Tumblr page
so... follow me if you want : http://radicaldreamerart.tumblr.com/
Like I'm saying these days, I'm working on making a fancomic dedicated to Xenogears. An adaptation, meaning that I will pretty much get creative with the original material (one thing I've already decided : Alice will live *not a really enormous change, especially considering she was first meant to survive in the story but didn't because Takahashi didn't want a love triange... which is a shame because there were other ways to work with her character than make her the Tifa or Allen of Xenogears.. imo*). Well, that's the joys of fanworks... experimenting
.
So, I imagine I'll post my progress on this particular project on another blog. But for now, here's a few summer Xenogears drawings (not all completely finished) :
Inked traditionally for the most part, the designs on his sleaves are missing (I don't know if it's because I'm tired but they're infuriating to reproduce)... and I colored with Photoshop to highlight the mood I was going for.
Same. Except Ramsus is all relaxed here. And naked
.
Fei and Elly. Inked and all using Photoshop. I may add colors to this one day.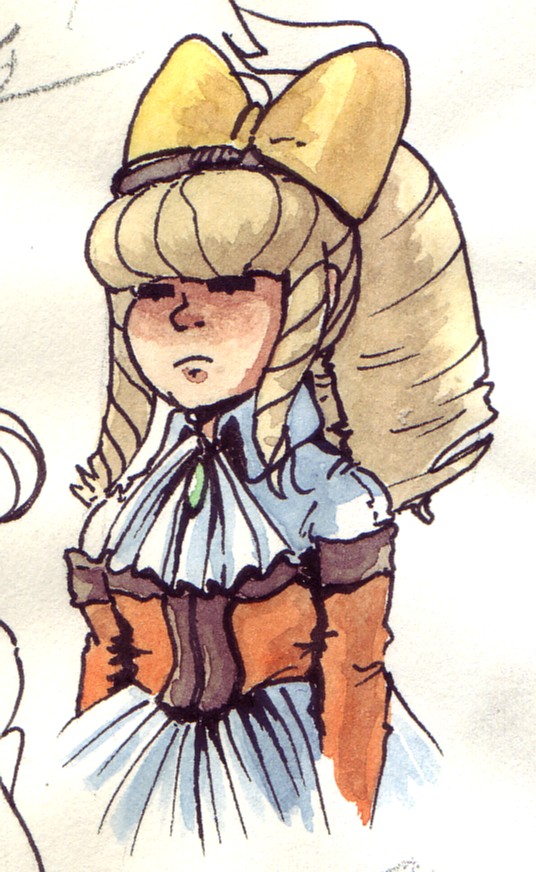 Maria from my sketchbook. Inked with a pen and watercolored. I didn't respect her entire design here but I still like it. I'll do a few more traditional paintings in the future (watercolor or other).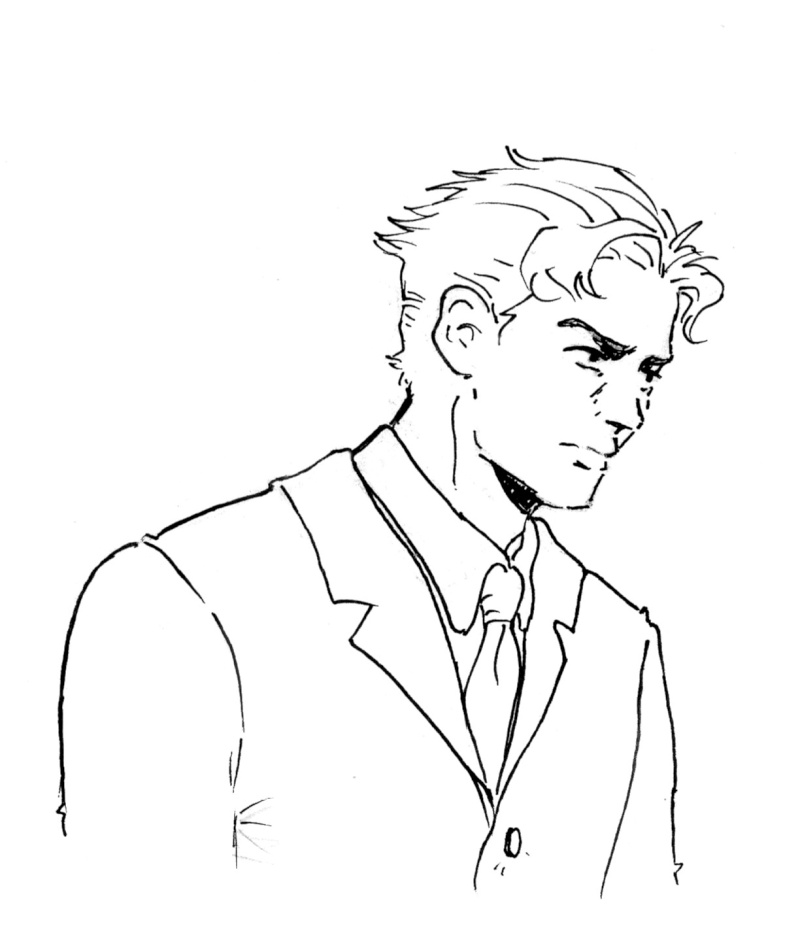 That's the short-haired (and visibly pissed off) Kim (with a suit) I was talking about on Tumblr (Katimus, if you remember...). This is just the line (inked with a pen). I colored him and all but I was not satisfied with it.
As you can see, I don't always draw in the exact same style (which worries me sometimes... because drawing a comic, animating... I need to be consistent).